Learn More About Having Our Trailer At Your Location
Have us bring the mobile bbq trailer out to your next party, event, customer appreciation day, or company function. We have several plans available to cater to your event. Call for details and options.
We also regularly setup throughout Haywood, Buncombe, Jackson, Swain, and other WNC counties.
We also setup and serve at numerous local breweries, local festivals, and regional events.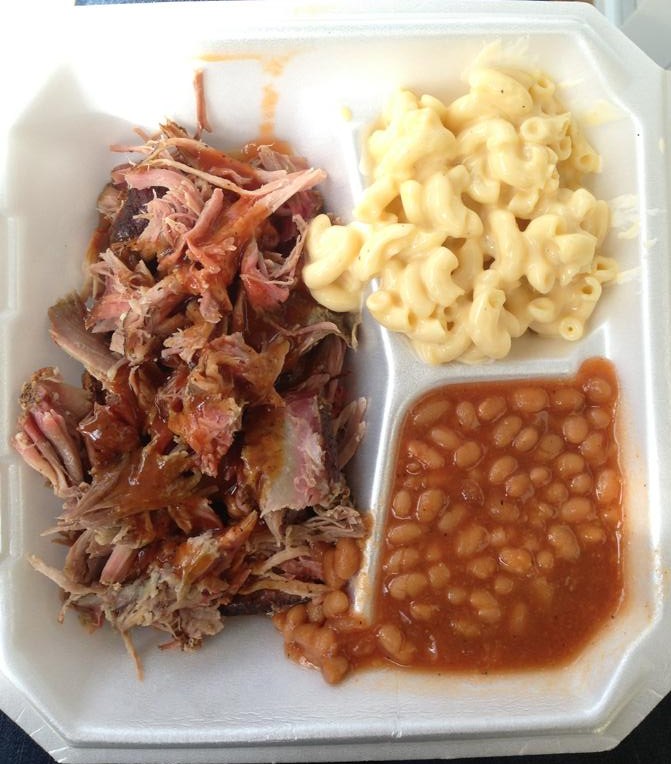 Sides
Mac N Cheese
Collard Greens
BBQ Beans
Slaw
Ribs
St Louis Cut Spare Rib
Half Rack $14.00
Whole Rack $22.00
Baby Back Rib
Half Rack $14.00
Whole Rack $22.00
Check ahead for availability


Takeout
Pulled Pork lb $11.00
Smoked Chicken lb $11.00
Beef Brisket lb $16.00

*Whole Pork Butt $40.00
*Whole Beef Brisket $200.00
*(Call ahead to order)

Sides
Quart 6-8 $9.00
*Half Pan 15-20 $25.00
*Full Pan 50-60 $75.00
*(Call ahead to order)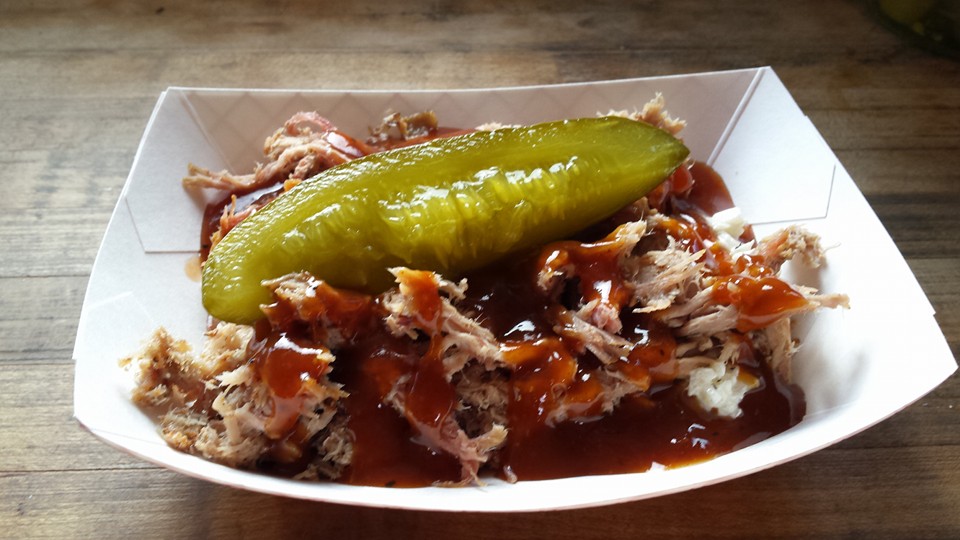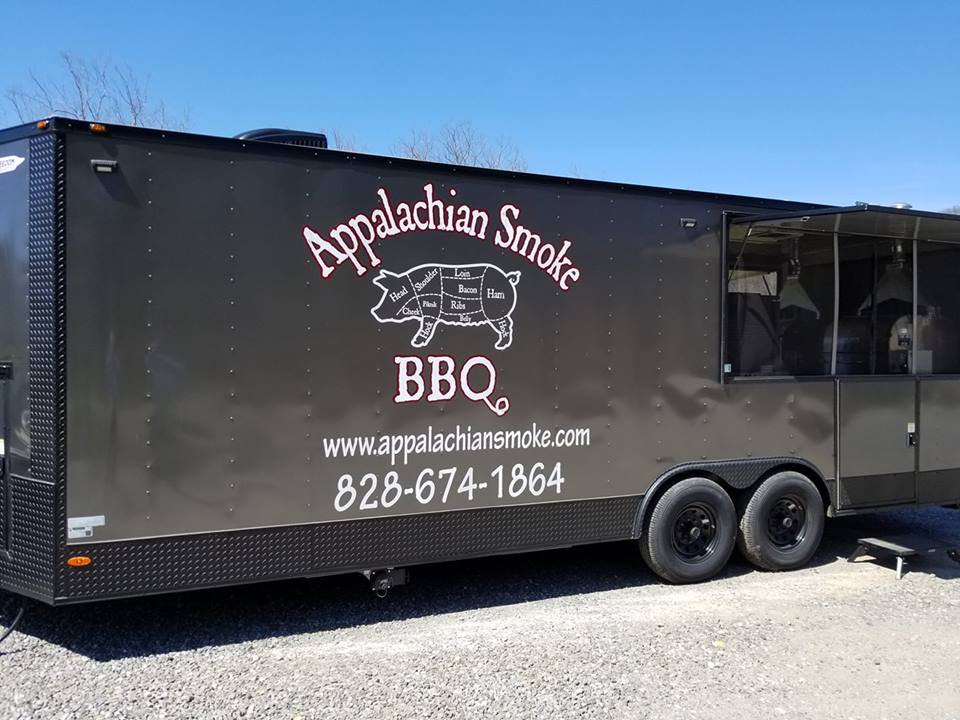 Sauce
Western Carolina
Sweet
12oz Bottle $7.00
*1/2 Gallon $13.00
*Gallon $25.00
Eastern Carolina
Spicy Vinegar
10oz Bottle $6.00
*1/2 Gallon $13.00
*(Call ahead to order)

Sandwiches
Pulled Pork $6.00
Smoked Chicken $6.00
Beef Brisket $7.00

Plates - 2 Sides & Roll
Pulled Pork $11.00
Pulled Smoked Chicken $11.00
Sliced Beef Brisket $15.00
Veggie - 3 Sides & Roll $7.00

BBQ Sundae - $8.00
Brisket Nacho's - $10.00